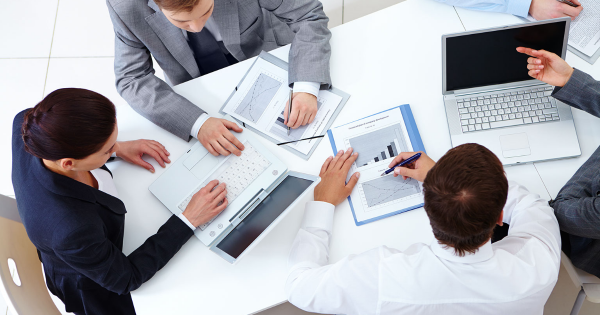 There have been many misconceptions regarding offshore companies and accounts. You may be reluctant to start an overseas account because you're worried about the legal implications. In this article, we'll outline some of the legitimate reasons you may want to opt for offshore LLC registration.
1. For Business Compliance
Despite misconceptions, it is not illegal to use the services of a bank outside your country. The practice is more commonplace than most people realize. Some banks can allow you to make offshore LLC registrations with as little as $300.
Businesses may have to use offshore accounts to meet the regulatory demands of international organizations. Such regulations are stipulated by OECD (Organization for Economic Cooperation and Development) and the WTO (World Trade Organization). Their compliance rules require foreign banks to provide information about their offshore clients.
2. To Meet Legal Requirements
Some countries have rules demanding commercial offshore banking to meet legal requirements. You may have to open an account to buy land within that jurisdiction. The state may also require offshore LLC registration for your business before you can get a title.
3. To Insulate Your Business from Political Risk
Entrepreneurs may use global banking services to tap into the stability of banks in countries such as Switzerland. During an economic downturn, the government may formulate policies that are not favorable to your business. Such actions may include higher bank deposit taxes, capital control, and bailing out banks.
Commercial offshore banking is one way to insulate yourself from political risk. You can keep the authorities from imposing capital controls or additional taxes. Organizations may invest in international markets, which serve as a hedge against unfavorable economic outcomes.
4. To Help you Act Fast in Times of an Emergency
Some jurisdictions require offshore LLC registrations in their state for you to invest in their local market. As such, you may encounter delays as you attempt to respond to emergencies.
Company and trust formation overseas will ensure your money is accessible in times of need. For example, you may want to get treatment outside of your country. Without an account, you may struggle to pay for your medical care.
5. For Asset Management and Protection
Timely offshore LLC registrations are necessary for the asset management of international businesses. Government agencies in the United States have powers to freeze your accounts.
According to estimates, there are close to 40 million lawsuits filed in the United States every year. Offshore private wealth management can minimize the legal risks on your assets.
6. For Intellectual Property Rights Protection
Exporting to the global market comes with intellectual property concerns for businesses. An offshore LLC registration can protect your company through contracts, joint ventures, or franchising.
The organization can gain more leverage when attempting to get licensing for a new product. Through marketing and partnerships, the business can monitor and deliver goods reliably to export markets.
It's Time to Get Your Offshore LLC Registration
In 2017, the Internal Revenue Authority collected approximately $ 3.4 Trillion in taxes. Offshore LLC registrations today require a higher level of transparency than in the past. However, it is possible to open an offshore company legally. You can use it for offshore asset management or reduce your tax burden, among other reasons. For more information on wealth management, banking, trust and company formation solutions contact First Anguilla Trust Company Limited today.